Assets in Web Design & what every Web Designer Should Use to Their Advantage
A website is made up of many moving parts or assets. A kick-ass web designer knows that each of these assets is important, and understands how they relate to each other. Today, we'll talk about the most important assets for web designers when it comes to building a website – content, links, images, and SEO – and a few tips and tricks for each. Let's get started. Here is 4 assets every designer should use to their advantage.
1. Content
The most important asset a web designer has is content. Content generates traffic like no other paid or unpaid tool, and serves as the foundation of a website. When constructing a site, content is what determines the hierarchy among pages, and helps define the customer journey. Within each piece of content – whether it is a blog, case study, whitepaper, or newsletter – there are spaces web designers can use to their advantage to drive conversions.
Page titles, headers, slugs, and call to action buttons are just a few examples of spaces where keywords can be used to increase a site's visibility in search engines. It is a web designer's job to ensure these elements are the proper size, font, colour, and placement for maximum efficiency. Keeping your content fresh and original is key. You can always keep an eye on your content at copyscape to make sure no one else is using your content.
Content Tips for Web Designers
• Make the homepage a "to-the-point" summary of the site
• Create topic-based landing pages
• Keep forms short and simple – only capture the information you need
• Use headers to state the benefit, not the feature
More tips can be found in our series, Content Marketing: The Ultimate Guide.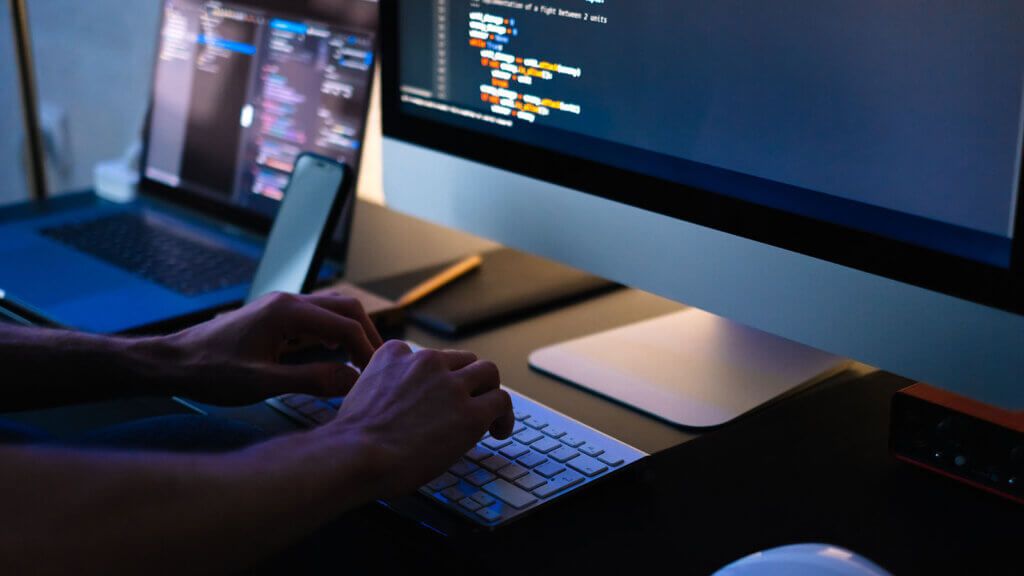 2. Links
Once a website's hierarchical structure has been determined, web designers can further strengthen a site's presence in search engines by building a solid linking strategy. One of the strongest assets in web design can be internal links inside of your website. When you link internally, you create transparency. Be sure to link deep as well. Deep linking inside your website creates a nice flow for the traffic inside of your website. Links can be used to link related pages to each other within a website, or to link to relevant information on external sites (also known as backlinking).
Linking is advantageous because it helps a domain build authority, essentially telling Google and other search engines; "this content is important because it links to other, high-ranking and relevant pages on the web."
Linking Tips for Web Designers
• Use anchor text as opposed to hyperlinking images or graphics
• Avoid linking to the homepage or contact us form
• Use links that fit naturally into the text
• Point the most links toward cornerstone content
3. Images
Did you know that more than 67% of consumers say the quality of a product image influences their purchasing decision? When it comes to building a high-converting website, visual content is everything. Web designers can use images to influence consumers in a variety of ways. Images trigger emotion, making them a valuable tool to encourage a purchase, educate the consumer about a new product or feature, or help build brand awareness.
Web designers can use background images to help create an immediate ambiance to a page on the site, and to give customers a lasting and memorable first impression of the brand. Using images with the proper licenses is always a good idea. Freepik is a great source for images.

Image Tips for Web Designers
• Add authenticity by using original images
• Reduce image file size to increase site speed
• Provide a healthy mix of photos, graphics, and illustrations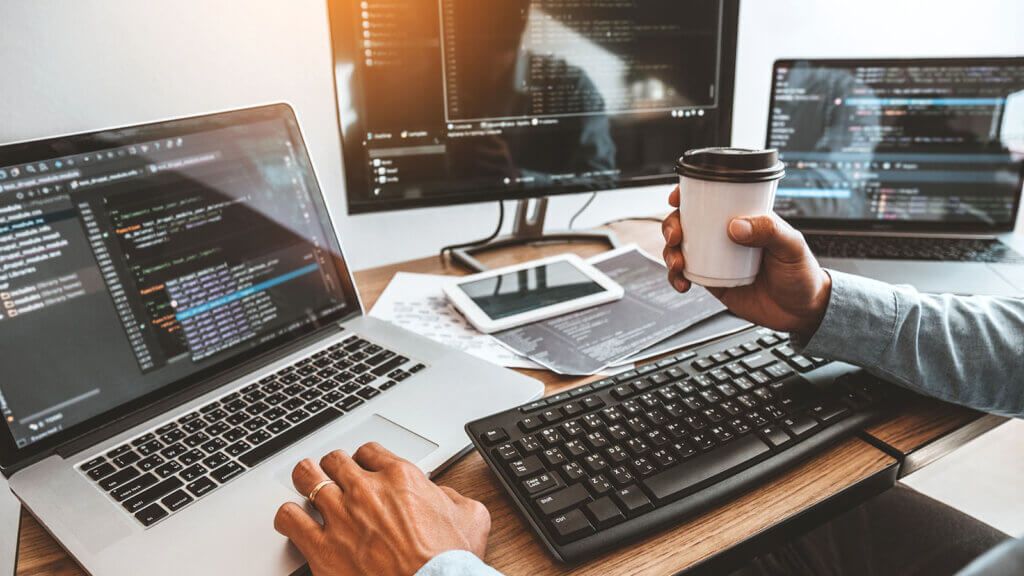 4. SEO (Search Engine Optimization)
Search engine optimization, or SEO, is the process of increasing the quantity and quality of traffic to a website through organic methods. These methods – which include optimizing for mobile friendliness, site speed, keyword insertion, and sitemapping – are an integral part of web design. In fact, all of the components mentioned above – content, links, and images – play a role in a site's SEO strategy.
Good web designers understand that their design decisions have an impact on SEO. For example, an expert designer will understand that a simple page with few graphic elements will load at a faster speed, and reduce bounce rate, compared to a visually packed page. An experienced designer might also build a site hierarchy according to primary and secondary keywords, increasing the likelihood of a boost in organic SEO rankings. For further reading on SEO check out our article, What Is SEO? Your Go-To Guide.
SEO Tips for Web Designers
• Use URLs that search engines (and humans) can read
• Block pages you don't want search engines to index
• Continuously update pages with fresh content
• Optimize pages for speed and accessibility
Being a web designer demands more than just publishing a simple website. It's a complex process that involves putting together many pieces of a puzzle. There are a variety of important assets when it comes to web design. At PaintedRobot, we believe content, links, images, and SEO are what make up the most important elements of a web designer's job. Check out some of the Web Development services we can help with.